Northburg: GameJam Edition
A settlement-building mechanics mixed with tower defense aspects, gather resources and defend your Burg from the invaders!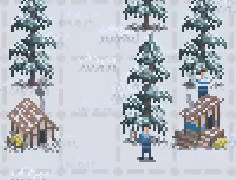 Collect resources to increase your population, but be sure to have enough food in your keep or your people will die from starving. Defend your precious relics from the plundering invaders by placing towers, traps and training armies to protect your Burg.
Features
Compact city building mechanics with 2 building type to utilize and manage (Resources and Defense). Place resource building efficiently and deploy defense mechanism strategically.
Basic economy implementation, population consumes food and buildings requires wood.
Random generated maps and resources placement.
Population Routines and Professions. Dynamically assign your people as a soldier, woodcutter or farmer.
Classic tower-defense mechanism reimagined: make sure no invader steal your gems! if you ran out of gems its game over.
Roguelike mechanism, how long can you repel the invaders?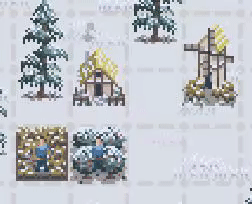 UI Explanation and Controls
Everything are controlled by mouse. Click on an empty land you wish to build on. Then choose on the sidebar on the right to select things to be built. Click on resource building and press (+) to assign villagers to gather resources relevant to the building, or press (-) to disband them, adding them to the idling population.
The bottom panel consists of messages box on the left, burg wealth represented by gems on the center, and general resources on the right side of it. Right panel consisted of building menu and info section on how many population are working on what errands.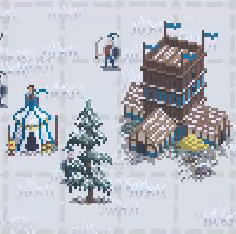 Trivia
The game title "Northburg" is derived from an anglo-saxonic word of /burg/: village. and /Norþ/: which is self explanatory, fitting that the game challenges the player to defend a saxon-inspired burg from the viking invasions
Credits